Please see 'Church Life' for the details of regular events, and ask about home groups if you would like to join.
Open Pantry happens on Thursdays, 9 - 11, Foodbank and coffee - and a chat
Open Door takes place on Fridays - more coffee, more chat
Oasis takes place on the second Sunday of each month at 3pm, a service and light refreshments
Advent and Christmas - its autumn already!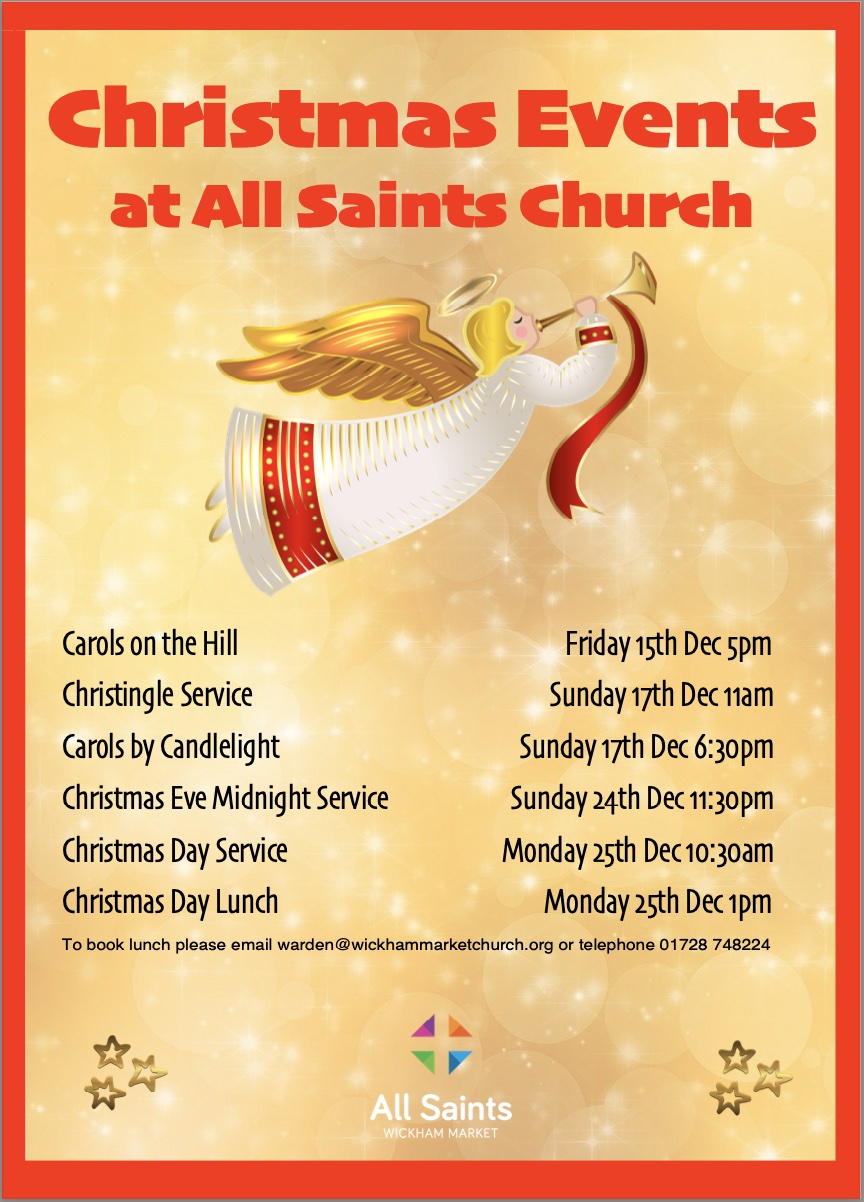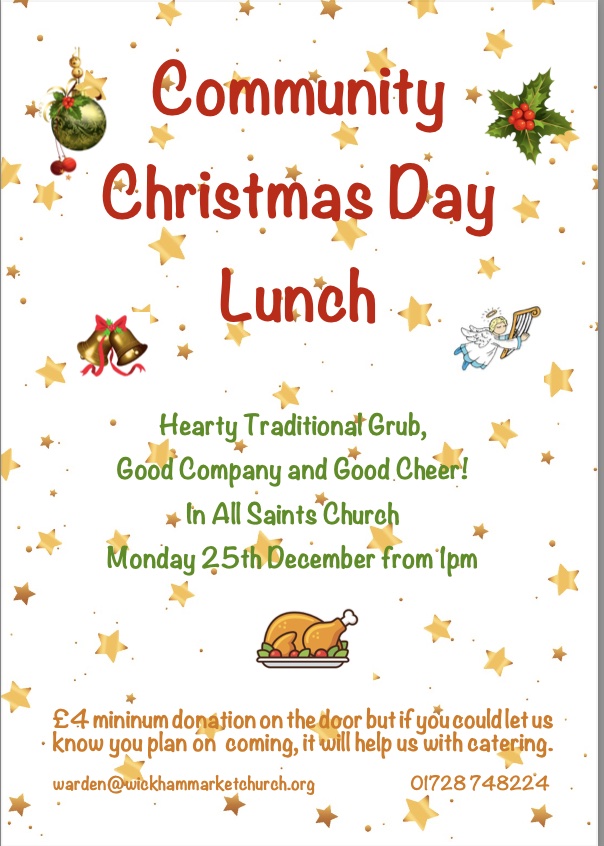 Carols on the Hill on Friday 15th December at 5pm
Christingle Service on Sunday 17th December at 11 am
Carols by Candlelight on Sunday 17th at 6.30pm
Midnight Service on Sunday 24th December at 11.30pm
Christmas Day Lunch at 1pm, suggested minimum donation of £4
See 'coming up' for all the December and Christmas services
And the Sizewell church family weekend away is planned for April 26 - 28 2024 - put it in your diary!